ClickNColour
About Us
ClickNColour is the online art gallery of artist Debbie Neale. Here you can purchase downloadable copies of Debbie's artwork as well as order Debbie's printed colouring-in books.
Artist Debbie Neale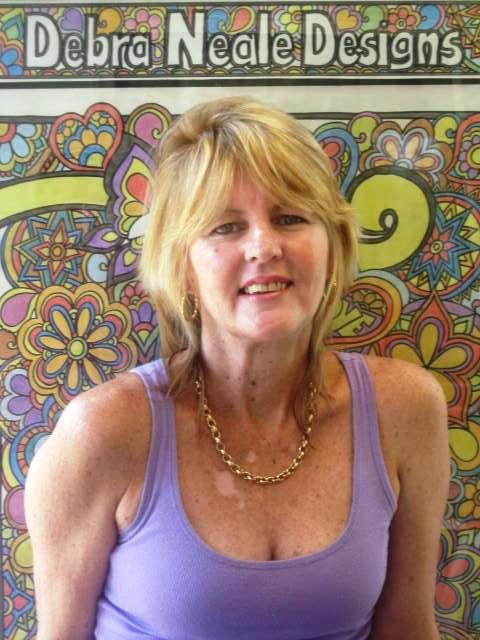 As an artist, I like to think my designs reflect the Australian spirit with fun, sun, stars, music and a chill-out, she's right mate sort of feeling. I have been drawing these ever since I could hold a pencil.
I have also worked as a Teacher Aide for 12 years, working both in Primary and Secondary, general and Special Education. During this time, I noticed a lot of colouring in was directed at younger children and was not challenging enough for older students. I then started sharing my designs with the students.
The students enjoy the designs because they can express their creativity by using whatever colour scheme they like. Colouring-in, especilly where there are patterns involved, is challenging; it helps develop fine motor skills and it's a calming activity.
I printed my first book 'Get Back… to Colouring in' in 2006 and decided to make a downloadable version in 2008. Not only is this good for the environment but now the world can easily enjoy my designs.
-- Debbie Neale
---
Go to top of page
Contact Information
ClickNColour
E-mail

Debbie : debbie@clickncolour.com
PayPal payments, account enquiries : accounts@clickncolour.com
General Information, Sales or Support : info@clickncolour.com

Web

Twitter

@ClickNColour

Facebook

Telephone

+61 405 064 348
From within Australia, 0405 064 348
Go to top of page