welcome to click 'n' colour
Get back to Colouring-In …
… with exciting new colouring-in artwork by Australian artist Debbie Neale.
(That's "coloring" for North American readers.)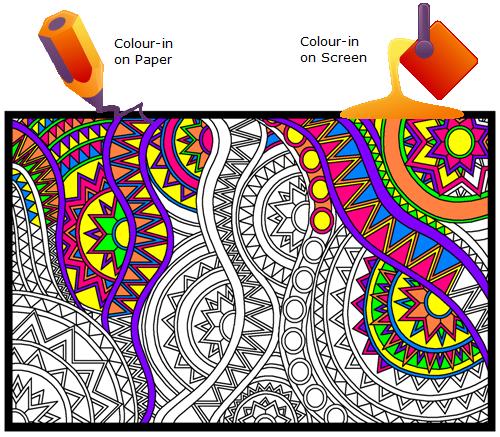 Colour-in on paper: Download these ready-to-print images, print them and you are ready to go.
Colour-in on screen: Download these black and white screen images, open them with Paint and start colouring-in.
To start coloring right now, select your images.

---
Custom School/Centre Click'n'Colour Designs… also available from Debbie. NEW!
Debbie can create your own Click N Colour design… great for Schools.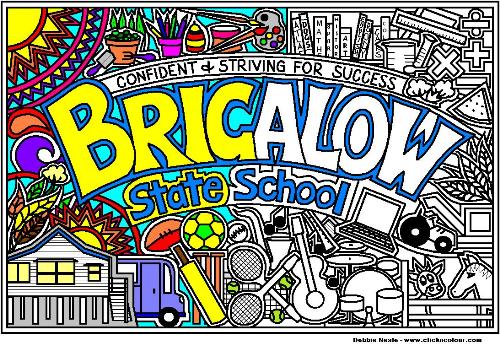 Email debbie@clickncolour.com with your Name, Logo, Motto, Programs, Communtiy icons and Industry in your area.
You will receive (via email) an electronic outline and coloured version. It can be uploaded to your school network where students can colour/print in Microsoft Paint. Also used for marketing and promoting your school, ie photocopied for visitors or added to you prospectus pack.
COST: A$150.
See some more examples of Debbie's custom artwork for schools...
---
Colouring-in is good for you…
… and not just for the kiddies!
Debbie's original designs are much more than children's-book pictures. They will keep adults, as well as teenagers and children, busy for hours, adding their own artistic touch to bring each design alive.
In Schools…
Colouring-in is challenging and creative; it helps develop fine motor skills and it's a calming activity.
In Rehabilitation…
Colouring-in Debbie's artwork is a form of Brain Gym. It develops fine motor skills and improves hand-eye coordination. Artists are challenged to follow the pattern or extend their imagination and use alternating colours to create intricate sub-patterns.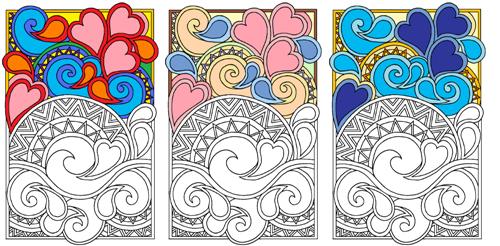 Just for fun…
Create your own colour schemes; fluorescent colours, pastels, tones…
Be Creative…
Invent your own uses for Debbie's designs: Hippie Art, Doodle Art, Tattoo Patterns
Debbie's Art Alphabet
… downloadable artwork letters.
Announcing Debbie's new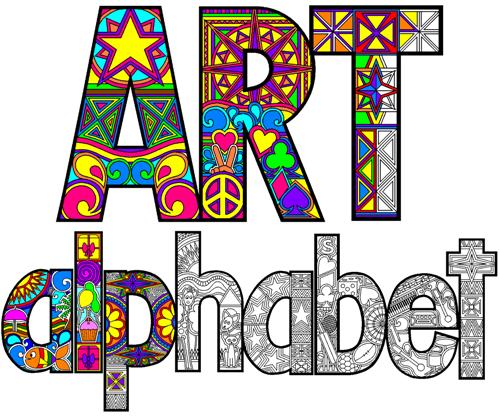 Watch Debbie's YouTube video on how to use the Art Alphabet to create your own words, names and signs using Microstof Paint. Download the whole Art Alphabet or just the letters you need to create and colour-in your own signs and posters. Here are some examples…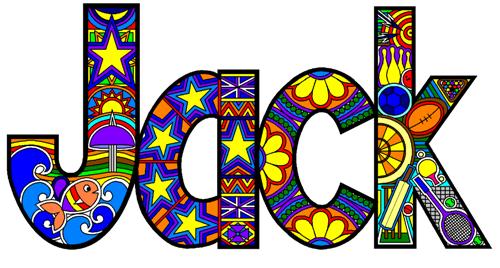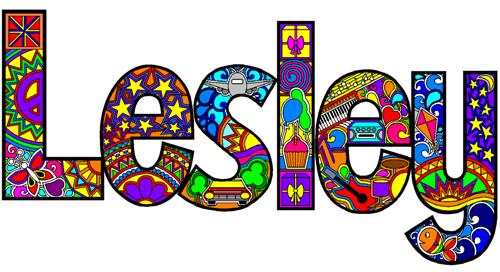 ---
Custom Artwork
… also available from Debbie.
For that special gift or momento of a celebration, contact Debbie. Tell her your guest of honour's interests (bikes, music, sport, whatever) and let her create your unique design.